January 6th, 2010 by Shaun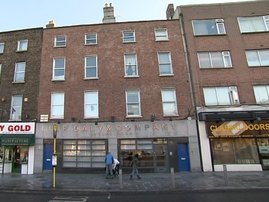 Hurry up because stocks are limited.
A bemused gentlemanflying from Slovakia to Ireland got a phone call from the police in Bratislava telling the 49-year old electrician that he had Semtex in his suitcase after a failed undercover internal operation to test security procedures.
They hid Semtex (or more specific 90grams of RDX) in eight unsuspecting suitcases. Seven were detected by airport security but the other made it back to Dublin.
Nearby homes and businesses to Dorset Street were evacuated so the Army Explosive Ordnance Disposal unit removed the device.
Read more: http://www.rte.ie/news/2010/0105/dorset.html