April 22nd, 2009 by Shaun
Alistair Darling has announced a plan where he will tax everybody who earns over £150,000 a staggering 50p.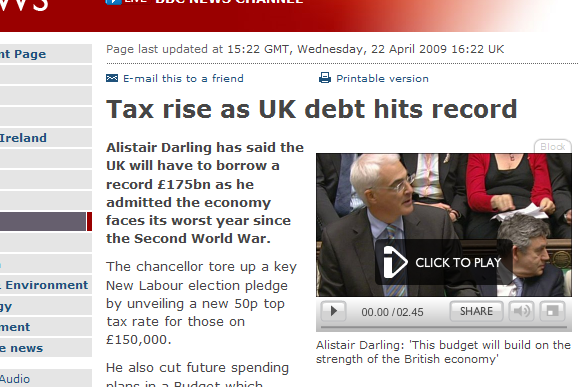 Screenshot was taken from http://news.bbc.co.uk/1/hi/uk_politics/8011321.stm 15:22 on Wed 22nd Apr 2009.
I'm not entirely sure whether this taxable amount will be taken anually or monthly, but even worst case scenario means £6 a year will be syphoned off from Britain's elite and hardest working. That means for one lunch a year, they'll have to skip buying a chicken wrap from Subway and bring something from home.