January 3rd, 2008 by Shaun
I hope you all had a merry Christmas because I did.
Without a clue on what to buy me, my family members decided to damage my liver to ensure I have a premature death due to some alcohol related illness.
My stash is as follows: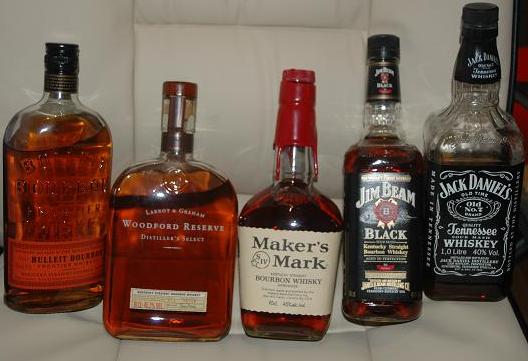 Left to right:
Bulleit Bourbon, Woodford Reserve Bourbon, Maker's Mark (My firm favourite), Jim Beam (Black Label) and the obvious Jack Daniel's
What did you get for Christmas? and what alcohol did you receive?