November 30th, 2006 by Shaun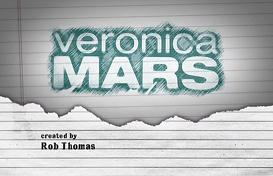 As far as teenage dramas go, 99% of them are the same trash with recycled jokes using the very exact scenarios that teenage dramas have been using for decades and I thought Veronica Mars was no different. Members on a forum I frequent and on torrent sites I use still continued to rave about this damn show and still I ignored it. It was mid season two by the time I had made the effort to actually watch the pilot and I was hooked.
Veronica Mars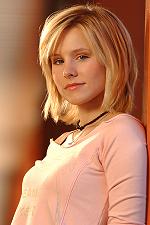 Veronica (Kristen Bell) is a high school student who lives with her father, Keith Mars (Enrico Colantoni), who is a private detective and former sheriff of Neptune, California. She helps her father with cases by collecting evidence and proving people's innocence (usually lack thereof) as well as attending high school and having friends.
Her friends include Wallace Fennel (Percy Daggs III) who is the star of the basketball team and the "inside man" in high school when Wallace signs up to clerical duty, Duncan Kane (Teddy Dunn) former boyfriend of Veronica and now forced to hate Veronica since Sheriff Mars accused Mr Kane (Software Billionaire) of murdering his own daughter Lilly Kane (Amanda Seyfried).
Season 1
The first season is dominated by Veronica trying to hunt down Lilly's real killer after she figures out that the person who confessed couldn't have possibly killed her and ironically worked for Mr Kane. She also tries to find the truth about her mother and why she left her and her father without saying goodbye. As well as this, Veronica is on the hunt to bring justice to the person that drugged and raped her one night at a party when she was popular.
Season 2
Veronica makes progress in hunting down the rapist in high school, works on bringing the person responsible for killing a group of her friends from high school by making their bus crash from the end of a cliff, solves a murder in the local bikers group, graduates and gets the guy. She also confronts her past.
Season 3 (Running)
At Hearst College, a serial rapist is on the lose and she thinks it may have something to do with the fraternity house. Girls turn up drugged and raped with their head shaved with no recollection of the night before. As usual, Veronica is on the case. Somebody on campus is killed too. Who you gonna call?
Veronica Mars is a more mature show that actually requires some intelligence to follow. Not to mention the hotness of Kristen Bell! You should watch it for a few episodes just to see if it's actually your thing. COME ONNNNN!
No Responses to "How awesome is Veronica Mars?"